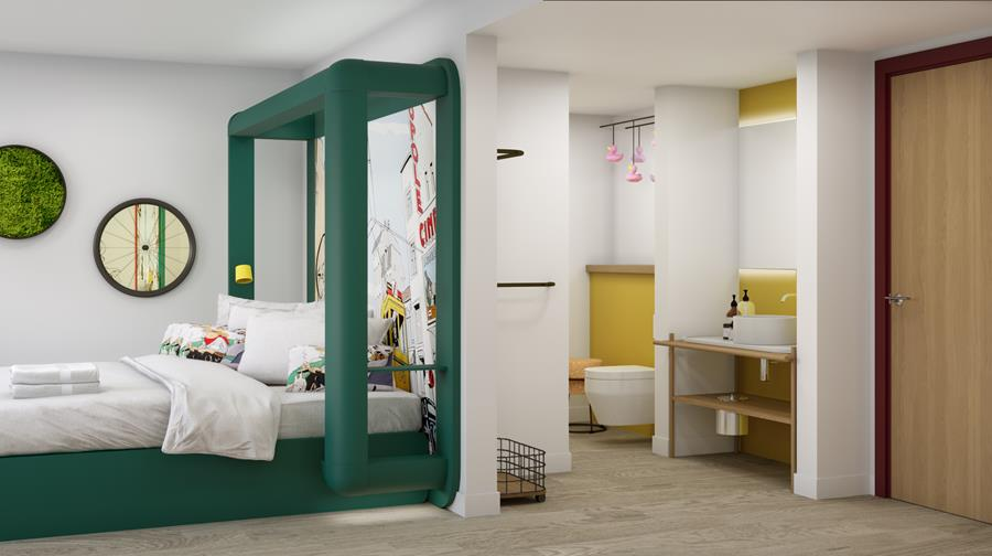 Wanted - 100 Hotel Testers – Qbic hotel Brussels
Ever wanted to experience a brand-new hotel before its official opening? Well here's your chance! Qbic opens it's flagship hotel in Brussels on November 1st and is looking for 100 people to test drive their latest offering. This is a truly unique opportunity to sleep, eat & hang out for free in what is set to be the coolest hotel experience Brussels has seen in a long time.
Qbic hotel will open its doors November 2019 in Ixelles, the most booming district of Belgium's capital city. Between the bustling nightlife of Flagey and Avenue Louise, it's a perfect location to explore everything Brussels has to offer. Qbic would like 100 people to stay with them in late October to check out the experience. All they ask in return is your feedback to help them get things just right and ready for opening. Are you up for the job?
Much more than just a hotel, Qbic has developed unique concept rooms based around the 'Qbi' a sustainable design response to modern urban hotel needs. Not only does it reduce environmental impact, the Qbi also puts everything at your fingertips from the comfort of your super king size bed. You'll find you sleep like a baby on one of their handmade, organic mattresses, and awake to a reviving, yet water saving, smart walk-in shower and 100% biodegradable toiletries.
Gone are the traditional kettles, long-life milk, stale tea bags and freeze dried coffee, and in with The Galley – a room on every floor where guests can make themselves a proper tea or freshly ground coffee from local independent roastery, Parlor Coffee
If a social hotel experience is more your thing, head to Motley, Qbic's bar, restaurant, and hangout. Here you'll find plenty of cosy seating and hideaway booths, as well as an impressive bar, a variety of boardgames, shuffleboard and plenty more reasons to chat with your fellow guests.
Motley is also where the team at Qbic will invite you to enjoy a mouth watering array of sharing boards, hot pots and sweet treats, as well as their famous breakfast of champions, all made from locally sourced ingredients.
If this sounds exciting and you and a 'plus one' want to be amongst the first to enjoy Brussels' latest design hotel experience, then sign up by registering your details before Sunday 13th October 2019 at 23:59.
To find out more and register as a tester, visit https://qbichotels.com/brussels/nl/100testers/ . Simply tell Qbic why you should be one of the 100 test guests via (website) for a chance to win an overnight stay for 2 people including breakfast and dinner between 28th October and 3rd November 2019 at Qbic Brussels.