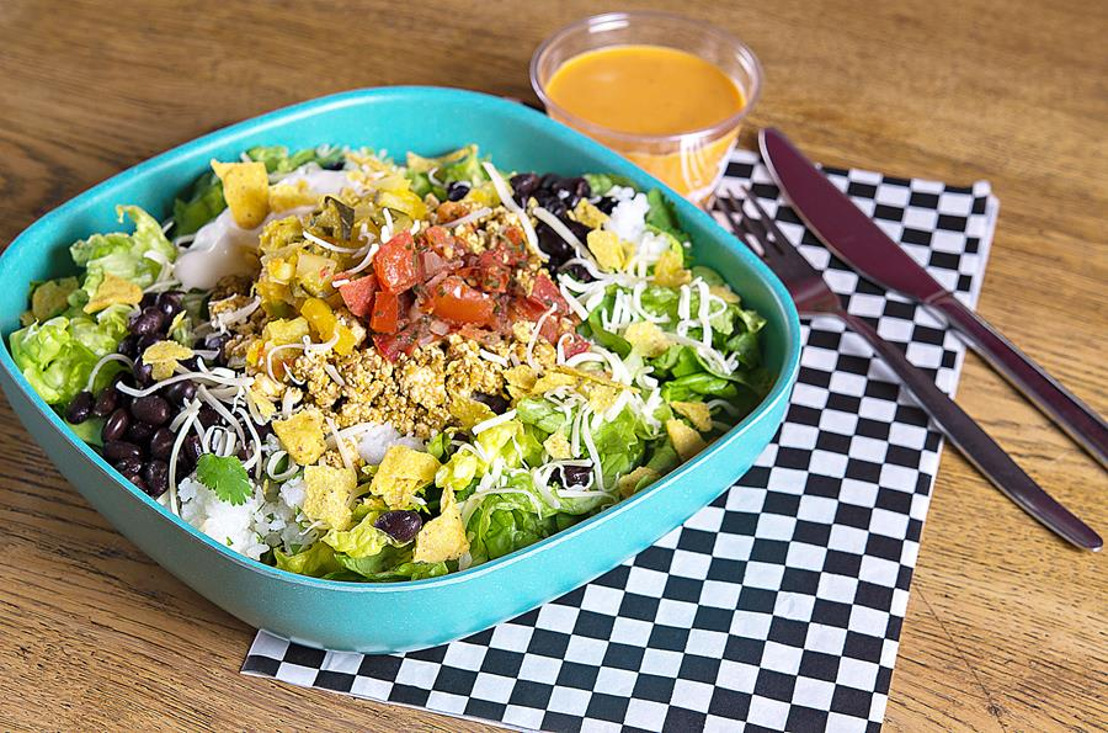 Virtuele guacamole pop-up opent zijn deuren in Brussel
Woensdag 12 september 2018 — Herken jij ook dat zalige winning-gevoel bij het opensnijden van een perfecte avocado? Holy guacamoly, lees dan snel verder! Op 16 september, ook gekend als International Guacamole Day, vieren we met z'n allen namelijk de hipste dip ter wereld. En Deliveroo viert maar al te graag mee met een uniek pop-up-restaurant!
Na The Avocado Show, het gekende Amsterdamse avocadorestaurant, opent de populaire bezorgservice CHEZWaWa: Gilda's Guacamole Store: een heuse virtuele guacamole pop-up ('guac-up' if you like) in België. Op zondag 16 september zal het Brusselse restaurant CHEZWaWa speciaal voor Deliveroo enkele heerlijke avocadogerechten op het menu zetten.
Daarmee organiseert Deliveroo ongetwijfeld het leukste guac-feestje van het jaar. Fans van de Mexicaanse dipsaus kunnen er feestelijke guacamole-gerechtjes aan huis laten leveren.
Ook niet-inwoners van Brussel kunnen mee genieten van de virtuele pop-up. Plan je een dagje Brussel tijdens de mooie nazomer? Dan kan je Deliveroo ook perfect de avocado gerechten van Gilda's Guacamole Store laten bezorgen in een Brussels park.
Say guac?!
De pop-up is vernoemd naar Gilda, de moeder van de eigenaar, en haar legendarische guacamole. Naar verluidt bevat het recept twee geheime ingrediënten! Kan jij raden welke?
Wist je trouwens dat de naam 'guacamole' is afgeleid van het Azteekse woord ahuacamoli dat staat voor avocadosaus, en dat een avocado een vrucht is maar geen groente? You've guac to be kidding me!
ONTDEK HIER HET MENU
"The Guacamole Basics"
1) Pot of Homemade Guacamole, Gilda's Recipe – 1 portion
1,25€
2) Tortilla Chips & Homemade Guacamole
2,50€
3) Tortilla Chips & Homemade Guacamole with Super-Spice
Description: Chips & Guacamole served with a portion of Salsa Roja Inferno extra spicy salsa to mix in
3,00€
4) Cali-Mex Entrée for Two
Description: 2 portions tortilla chips, 2 portions homemade guacamole, 1 portion salsa verde
5,50 €
5) Mega-Awesome Party Chips & Guacamole
Description: A big bag of Tortilla Chips with a large pot of Homemade Guacamole, serves approximately 8 people.
22,50 €
"CHEZWaWa Specialties & Avocado Creativity"
6) Shredded Chicken with Summer Vegetables & Guacamole (Naked-Burrito or Salad)
€17,25 (or 17,75 with Snack or Dessert)

7) Spicy Green Quinoa Salad with Grilled Vegetables & Guacamole (Salad)
€14,50
8) Guacamole-Lovers Delight - Vegetarian (Burrito or Naked Burrito, Not Spicy)
€ 10,50

9) Guacamole-Lovers Delight - Beef (Burrito or Naked Burrito, Medium Spicy)
€ 11,50
10) Fresh Avocado Milkshake Made à la Minute
Description: Avocado, Milk and Sugar in the right proportions (that's all, #simplemakesperfect!)
€ 3,95
Over Deliveroo
Deliveroo is een bekroonde bezorgservice die in 2013 werd opgericht door William Shu en Greg Orlowski. Deliveroo werkt met meer dan 35.000 van de meest geliefde restaurants, evenals meer dan 30.000 rijders om de beste food delivery-ervaring ter wereld te bieden. Deliveroo's hoofdkantoor bevindt zich in Londen. Het bedrijf werkt met meer dan 1.000 werknemers in kantoren over de hele wereld.
Deliveroo is actief in meer dan 200 steden in 12 landen, waaronder Australië, België, Frankrijk, Duitsland, Hongkong, Italië, Ierland, Nederland, Singapore, Spanje, de Verenigde Arabische Emiraten en het Verenigd Koninkrijk. In België is Deliveroo marktleider en actief in 12 steden. De bezorgservice werkt in ons land met meer dan 1.400 restaurants. ​
Meer informatie vind je op: www.deliveroo.be, Facebook, Instagram.​