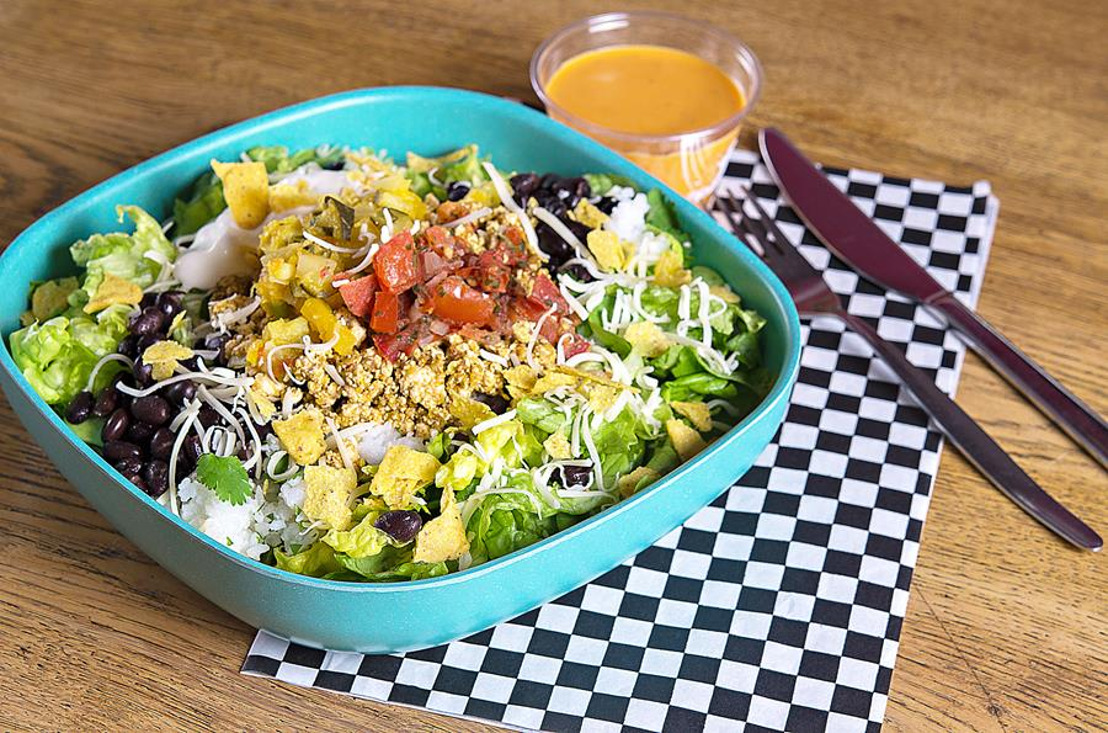 Un restaurant pop-up virtuel de guacamole ouvre ses portes à Bruxelles
Mercredi 12 septembre 2018 — Vous aussi, vous connaissez ce doux sentiment de victoire lorsque vous coupez et ouvrez un avocat parfait ? Holy guacamoly, si oui, lisez vite la suite de cet article ! Le 16 septembre, date qui est également connue comme étant la Journée internationale du Guacamole, nous célébrerons tous ensemble le dip le plus tendance au monde. Et Deliveroo participera à la fête, avec un restaurant pop‑up absolument unique !
Après The Avocado Show, le célèbre restaurant de spécialités à base d'avocats qui s'est installé à Amsterdam, le service de livraison Deliveroo ouvre un restaurant pop-up virtuel de guacamole (« guac-up », si vous préférez) en Belgique: CHEZWaWa: Gilda's Guacamole Store. Le dimanche 16 septembre, le restaurant bruxellois ChezWaWa proposera, spécialement pour Deliveroo, plusieurs plats à base d'avocats… un vrai délice !
Avec cet événement, Deliveroo organise sans aucun doute la fête du guacamole la plus chouette de l'année. Les fans de ce dip mexicain pourront se faire livrer de délicieuses préparations à base de guacamole, pour un festin inoubliable.
Les personnes qui ne vivent pas à Bruxelles pourront également profiter de ce restaurant pop-up. Vous prévoyez une journée d'excursion à Bruxelles pour profiter de l'été indien ? Dans ce cas, vous pouvez également demander à Deliveroo de vous livrer les délicieuses préparations à l'avocat de ChezWaWa dans un parc de la capitale.
Say guac?!
Le pop-up est nommé en honneur à Gilda, la mère du propriétaire, et son légendaire guacamole. Sa recette contient deux ingrédients secrets, saurez-vous les reconnaître?
D'ailleurs, saviez-vous que « guacamole » était dérivé du mot aztèque ahuacamoli, qui signifie « sauce à l'avocat », et que l'avocat était un fruit et pas un légume ? You've guac to be kidding me!
Voici le menu :
"The Guacamole Basics"
1) Pot of Homemade Guacamole, Gilda's Recipe – 1 portion
1,25€
2) Tortilla Chips & Homemade Guacamole
2,50€
3) Tortilla Chips & Homemade Guacamole with Super-Spice
Description: Chips & Guacamole served with a portion of Salsa Roja Inferno extra spicy salsa to mix in
3,00€
4) Cali-Mex Entrée for Two
Description: 2 portions tortilla chips, 2 portions homemade guacamole, 1 portion salsa verde
5,50 €
5) Mega-Awesome Party Chips & Guacamole
Description: A big bag of Tortilla Chips with a large pot of Homemade Guacamole, serves approximately 8 people.
22,50 €
"CHEZWaWa Specialties & Avocado Creativity"
6) Shredded Chicken with Summer Vegetables & Guacamole (Naked-Burrito or Salad)
€17,25 (or 17,75 with Snack or Dessert)

7) Spicy Green Quinoa Salad with Grilled Vegetables & Guacamole (Salad)
€14,50
8) Guacamole-Lovers Delight - Vegetarian (Burrito or Naked Burrito, Not Spicy)
€ 10,50

9) Guacamole-Lovers Delight - Beef (Burrito or Naked Burrito, Medium Spicy)
€ 11,50
10) Fresh Avocado Milkshake Made à la Minute
Description: Avocado, Milk and Sugar in the right proportions (that's all, #simplemakesperfect!)
€ 3,95
À propos de Deliveroo
Deliveroo est un service de livraison renommé qui a été fondé en 2013 par William Shu et Greg Orlowski. Deliveroo travaille avec plus de 35.000 restaurants de qualité, et plus de 30.000 chauffeurs, pour proposer la meilleure expérience de livraison d'aliments du monde. Le bureau général de Deliveroo se trouve à Londres. L'entreprise travaille avec plus de 1.000 employés à travers le monde entier.
Deliveroo est actif dans plus de 200 villes dans 12 pays, dont l'Australie, Belgique, France, Allemagne, Hongkong, Italie, les Pays-Bas, Irlande, Singapore, Espagne, les Emirats Arabes Unis et l'Anglettere. En Belgique, Deliveroo est le leader du marché et actif dans 12 villes. Le service de livraison travaille dans notre pays avec de plus de 1.400 restaurants. ​
Plus d'information sur : www.deliveroo.be, Facebook, Instagram.​
Maureen Richard
Walkie Talkie NV
Maureen Richard
Walkie Talkie NV
Deborah Dekrem
Walkie Talkie NV
Deborah Dekrem
Walkie Talkie NV