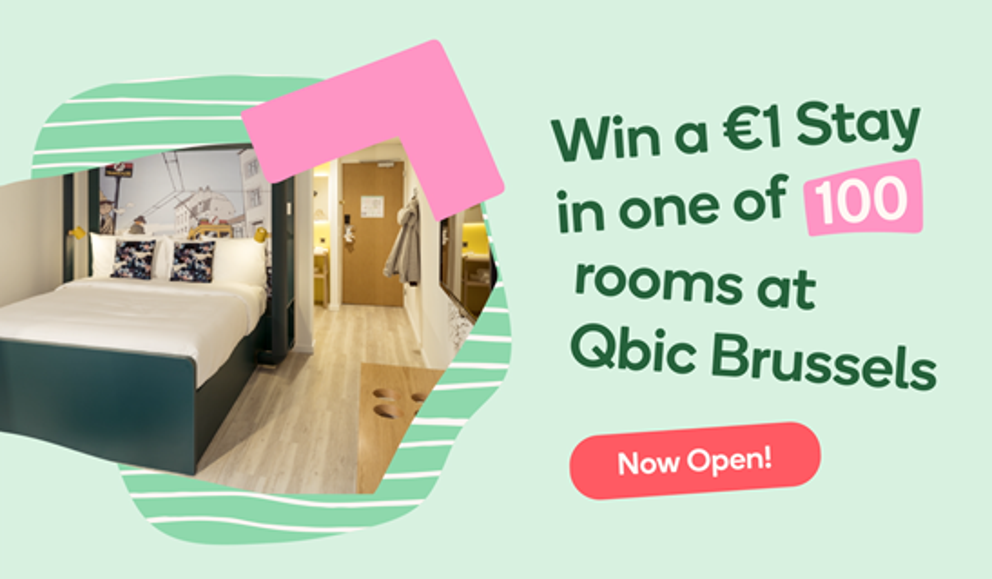 SUPPORT A LOCAL CHARITY BY SPINNING THE WHEEL AT QBIC BRUSSELS
Get a chance to stay at Qbic Brussels for only 1€ and support local charity! Hundreds of rooms up for grabs - and other prizes - at our brand new Brussels hotel!
Qbic's brand spanking new hotel in Brussels is now open. To celebrate they are giving away hundreds of rooms for just 1€!
Are you familiar with Qbic's epic €1 room sale? The mechanism is very simple: register, spin the wheel of fortune and win a €1 stay at Qbic Brussels! Are you the winner of the €1 room sale? Then you're challenged: stay at Qbic Brussels for just 1€ or donate an amount by choice. All donations go to Serve the City, a global movement of volunteers showing kindness in practical ways to people in need.
"We love Qbic. From the moment we met, I could tell Serve the City and Qbic have something very important in common - we are both defined by our values! The highest common priority is to put values into action - whether that is a hotel experience or face-to-face volunteering in the community. We are so glad to be connected and grateful for Qbic's support."- Carlton Deal, Founder and Director of Serve the City