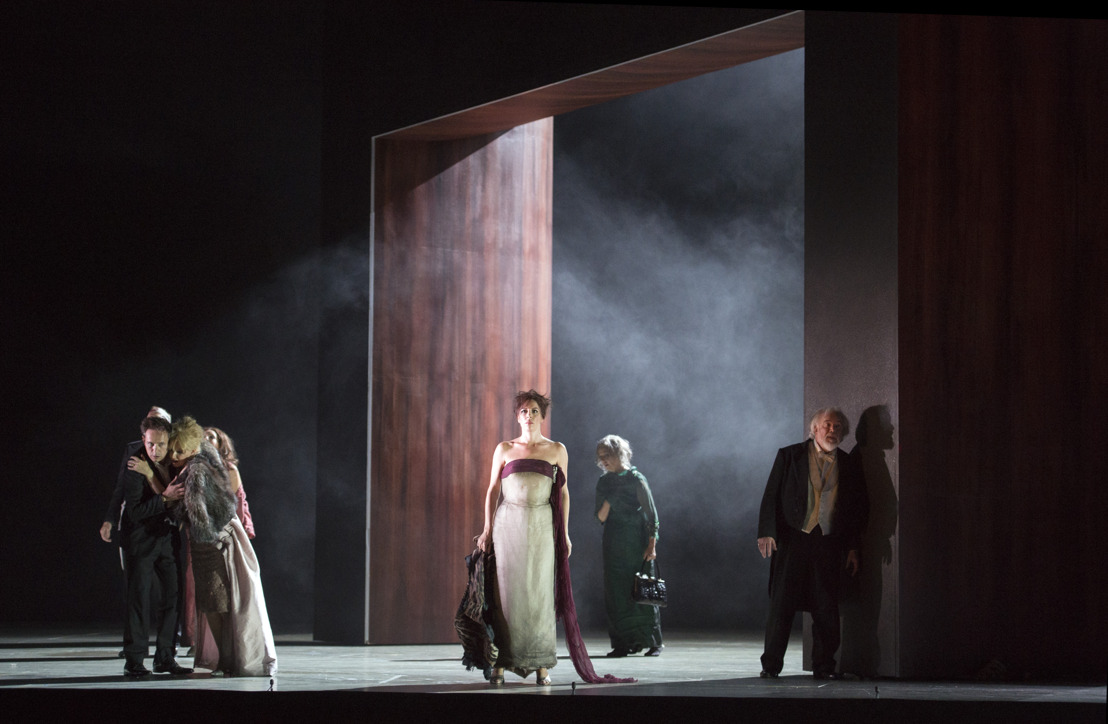 Reünie met PRINCE in de bioscoop
Kinepolis toont gerestaureerde versie van concertfilm Sign 'o' the Times
Dinsdag 28 november 2017 — Exact 30 jaar na de eerste release komt de gerestaureerde versie van Sign 'o' the Times wereldwijd in de week van 20 november terug op het grote scherm. De legendarische concertfilm werd geregisseerd door muzikaal talent pur sang Prince en zal op dinsdagavond 21 november éénmalig te bewonderen zijn bij Kinepolis voor dé ultieme muzikale reünie.
Kinepolis brengt dit najaar de iconische concertfilm Sign 'o' the Times van rockgod Prince opnieuw in de zalen. Op dinsdagavond 21 november wordt de digitaal gerestaureerde 2K versie vertoond in alle Belgische Kinepolisbioscopen. Net zoals tijdens de concerttour 30 jaar geleden worden fans ook nu gevraagd om iets zwarts en perzikkleurigs te dragen tijdens de film. Sign 'o' the Times wordt in de week van 20 november overal ter wereld vertoond in verschillende bioscopen, zodat fans hem samen kunnen herdenken én nog één keer van zijn talent kunnen genieten.

84 explosieve minuten
Na drie succesvolle albums te hebben losgelaten op de wereld met de band The Revolution, verraste Prince door in 1987 solo naar de opnamestudio te trekken. In de jaren 1980 veroverde Prince and The Revolution alle hitlijsten met albums zoals 'Purple Rain' (1984), 'Around the world in a day' (1985) en 'Parade' (1986). In 1987 blies Prince dan weer iedereen omver met zijn eerste soloalbum Sign o' the Times, een geniale plaat waarin hij zijn muzikale veelzijdigheid etaleert: van rock tot soul, van funk tot spirituele balades. Dat jaar goot hij zijn magnum opus ook in een concertfilm. Het resultaat? 84 minuten boordevol muzikale energie.
Praktisch
Op zaterdag 21/11
Om 20:15
In alle Belgische Kinepolisbioscopen
Tickets via kinepolis.be
Voor mediapartnerships, een screening link of andere info, neem contact op met:
Walkie Talkie - Charlotte Marron
0032 (0)478 59 64 32
Charlotte@talkie.be
Over Kinepolis
Kinepolis Group NV ontstond in 1997 uit een fusie van twee familiale bioscoopgroepen, en werd beursgenoteerd in 1998. Kinepolis staat voor een innovatief bioscoopconcept dat als baanbrekend geldt binnen de sector. Kinepolis Group NV telt 48 bioscopen, verspreid over België, Nederland, Frankrijk, Spanje, Luxemburg, Zwitserland en Polen. Naast haar bioscoopactiviteit is de Groep ook actief in filmdistributie, eventorganisatie, schermreclame en vastgoedbeheer. Meer dan 2.300 medewerkers zetten zich elke dag in om miljoenen bioscoopbezoekers een onvergetelijke filmbeleving te bezorgen. Ontdek meer op kinepolis.be.