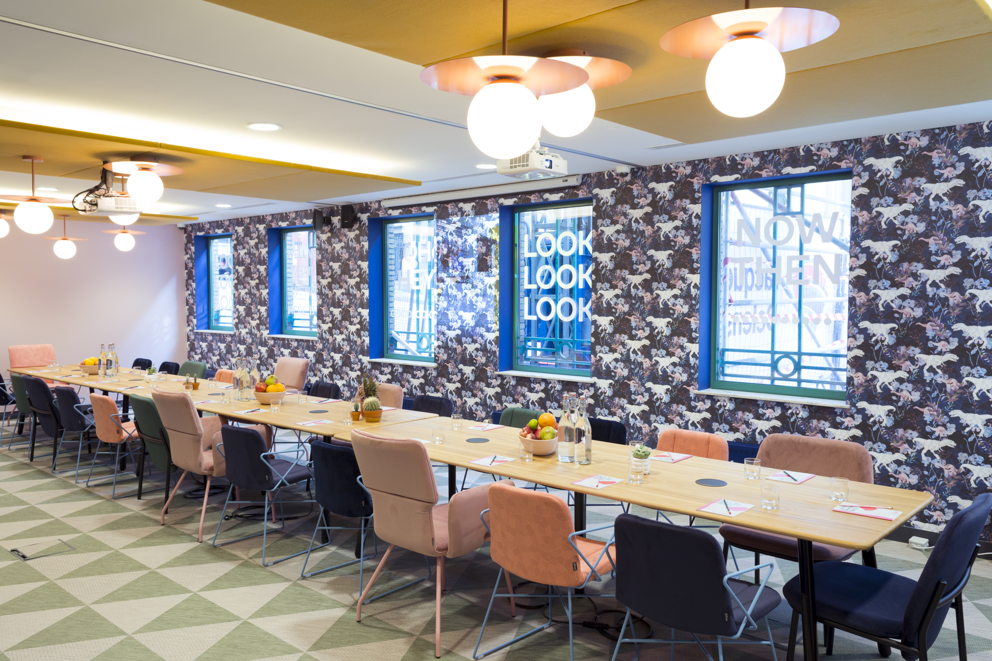 Qbic Brussels: Join the Revolution
Regular travellers list up! How does discounts on central Brussels and London hotel room nights, food and drink, and meeting room hire; flexible check-in and cancellation policies; free co-working; and a freebie every time you stay sound? Pretty good right!
Qbic believes a city hotel stay should be anything but average, and their latest opening in Brussels definitely satisfies that belief. Spend the night at Qbic, and you'll benefit from things like ridiculously comfy, handmade organic beds, power showers, super-fast wi-fi and delicious fair-trade coffee as standard. They got all that stuff sorted early on so that they can focus on creating a great environment to sleep, eat & meet.
If that sounds good, you might want to check out Qbic's Revolution Club. As a member you'll be entitled to the following benefits at their London and Brussels hotels:
15% off room nights
15% off food & drink
15% off meeting room hire
Free Co-working
Flexible check-in
48 hour cancellation policy
A Qbic coin per stay – trade it in for a range of additional freebies!
To sweeten the deal, Qbic Brussels are offering the first 50 people to become a Revolutionary, a whopping 50% off in 2020 all food and drink purchased in Motley – Qbic's trendy bar and hangout.
Co-working isn't new, but it's growing in popularity. Qbic's Revolution Club offers you access to an inspiring co-working space with cosy seating and hideaway booths; free ninja-fast wi-fi; freshly ground coffee; and plenty of conveniently placed power outlets to keep you going throughout the day. What else? Thirsty? Hungry? Order at Motley – Qbic's bar and hangout – and get a % off freshly prepared food and drink.
As a member you can extend your stay at Qbic and enjoy 15% discount on a room. Show your Qbic coin during your stay and enjoy one of the freebies it can be traded in for.
Escape boring meeting rooms and impress your colleagues with one of the flexible meeting spaces at Qbic. Each room offers characterful design and unexpected touches, as well as wireless projectors, conference phones, printing services, plenty of stationary, sweet treats and of course, a super helpful team at your disposal. Qbic's considered design, allows complete flexibility of the space. Three rooms can become one giant room, or kept as individual spaces, allowing you to hire a space for as few as 2, or as many as 80. Simply choose the set-up you would like and Qbic will do the rest!
Qbic's Revolution Club offers the flexibility, affordability and networking opportunities you didn't realise you needed. Heard enough? Get in touch with the team at Qbic Brussels to sign up!