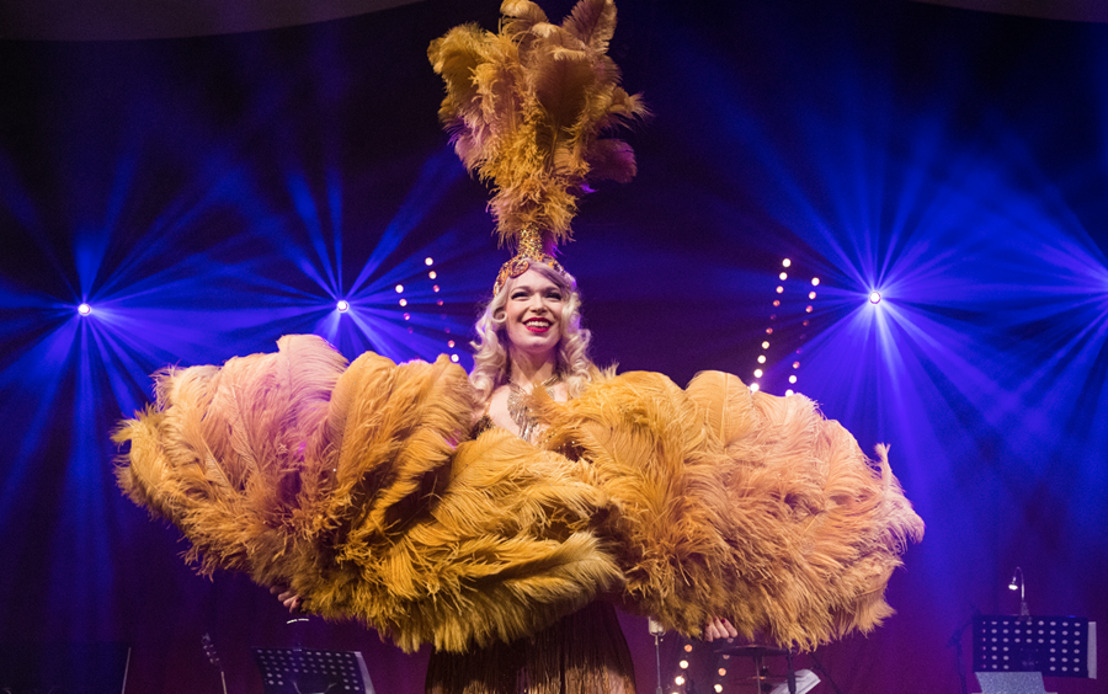 Oostende gaat los tijdens 120ste verjaardag van iconisch themabal Bal Rat Mort
Donderdag 8 februari 2018 — Het befaamde Bal Rat Mort tikt 120 jaar af in 2018 en dat mag groots gevierd worden. Voor hun iconische verjaardag pakt het Oostendse verkleedfeest voor volwassenen uit met het thema Grease. Spring in je Cadillac op zaterdag 3 maart en zoef rechtstreeks naar de Stad aan Zee voor het indrukwekkendste themabal in het land.
Oostende, you're the one that I want! Of toch zeker de plek waar iedereen wil zijn op zaterdag 3 maart 2018, want dan barst Bal Rat Mort naar jaarlijkse gewoonte weer los. Voor deze unieke 120ste editie wordt het Kursaal Oostende helemaal ondergedompeld in het thema 'Grease, an evening of 50s & 60s fun'. Dé ideale uitvlucht om je schaamteloos uit te dossen in een glitter outfit, inclusief vetkuif of knalrode lippen.

Beauty Boudoir
Zelf geen inspiratie of zo'n krak in sixties make-up trends? Gelukkig kunnen zowel mannen als vrouwen terecht in de Beauty Boudoir voor een stijlvolle coupe en bijpassende make-up helemaal in theme. Trek daarna met je Elvis Presley- of Marilyn Monroe-look richting de dansvloer. Waag je aan een twist, een jive of een swing op de deuntjes van DJ Chris Barrow. De hele avond lang kun je genieten live acts en optredens, maar ook van American cuisine op z'n best met all-American hamburgers en milkshakes. Bovendien is er ook een kostuumwedstrijd en een fotohoek voorzien om je iconische outfit op de gevoelige plaat vast te leggen.
Praktische info
Zaterdag 3 maart 2018
Kursaal Oostende
Kursaal-Westhelling 12
8400 Oostende, België

Reservatie
www.kursaaloostende.be
0900 40 850 (max € 0,50 / min)
Boxoffice Toerisme Oostende

Tickets
VVK: € 25 (incl reservatiekosten)
ADD: € 30 (incl reservatiekosten)

Champagnetafel
€ 270 (incl reservatiekosten)
6 toegangstickets - 2 flessen champagne - gereserveerde statafel

Upgrade
Bal Rat Mort Special: € 35 (incl reservatiekosten)
1 voucher main course in de American Diner, 4 drinkvouchers (geldig voor alle dranken m.u.v champagne en speciale sterke dranken)