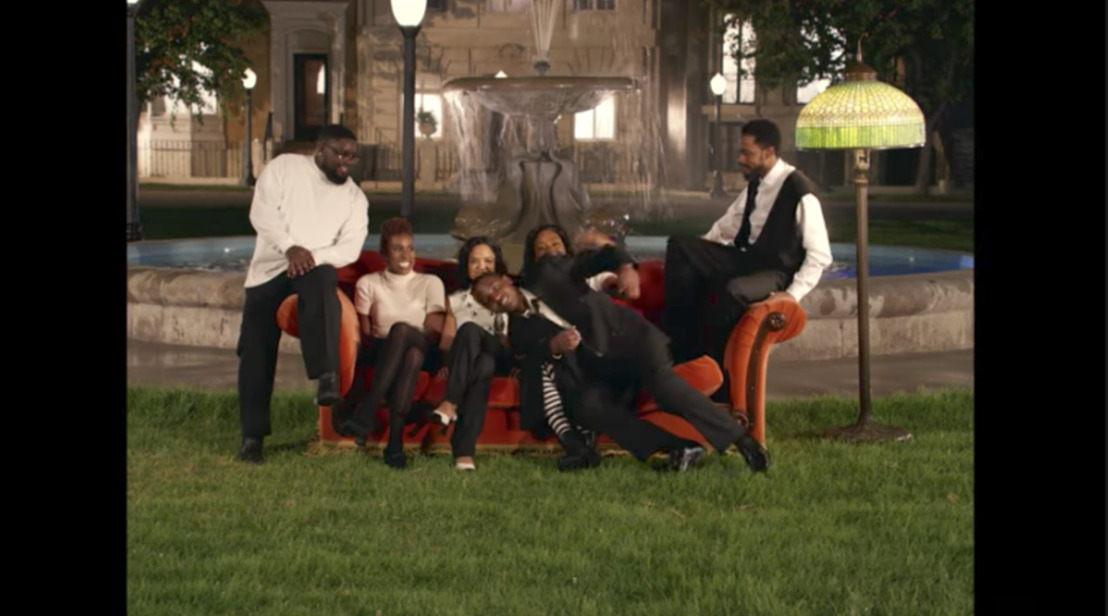 La maison de production Belge, Caviar, réalise le clip controversé 'Moonlight' de Jay-Z
Mercredi 16 août 2017 — Le clip vidéo du morceau "Moonlight" issu du nouvel album 4:44 de JAY-Z est un succès immédiat. Le remake quasiment identique d'un épisode de Friends, réalisé avec uniquement des acteurs noirs, dénonce clairement le manque de diversité à Hollywood.
La maison de production Belge, Caviar, s'est occupée de la production. Le clip a été tourné à L.A et Alan Yang (notamment connu pour Master of None) a pris le contrôle de la régie. C'est son premier clip musical.
Yang a choisi l'épisode "The one Where No One's Ready" pour sa parodie et a casté Jerrod Carmichael, Issa Rae, Tiffany Haddish, Lakeith Stanfield, Lil Rel, et Tessa Thompson pour interpréter respectivement Ross, Rachel, Phoebe, Chandler, Joey et Monica.
Kim Dellara, EP chez Caviar LA, s'exprime sur le privilège d'avoir pu réaliser ce clip: "We are huge fans of Jay-Z here at Caviar, so it was really an honor to be part of his latest project. Every visual off this record has been groundbreaking and it's a privilege that we were included in such a monumental and important project. We are so proud of Alan, he found such a unique and poignant way to tap into the story of "Moonlight" and create such a unique visual!"
Cliquez ici pour regarder la vidéo: https://www.youtube.com/watch?v=FCSh48OlvMo
Pour plus d'informations, des images ou interviews, n'hésitez pas à prendre contact avec :
Marie Lemaitre
marie@talkie.be
0494 92 21 52
À PROPOS DE CAVIAR
Caviar est une société de production renommée installée à Anvers, Bruxelles, Los Angeles, Paris, Londres, Amsterdam et Madrid. Avec ses longs métrages et ses remarquables séries de fiction, publicités, clips musicaux, webséries et contenus numériques, Caviar est l'un des principaux acteurs de la production cinématographique belge. Son objectif est de produire un contenu de qualité qui inspire, divertit et intrigue en Belgique comme à l'étranger, avec de jeunes talents et des réalisateurs et auteurs chevronnés. www.caviar.tv