Klarna récolte 650 millions de dollars dans une levée de fonds pour accélérer sa croissance mondiale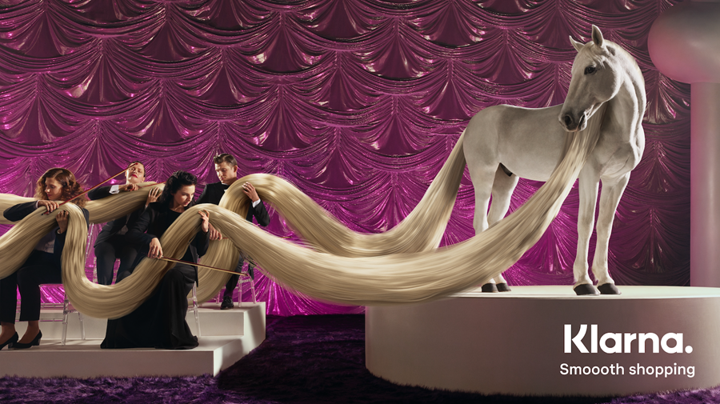 Klarna, un des leaders mondiaux dans les services de paiement et de shopping, a le plaisir d'annoncer avoir collecté 650 millions de dollars dans le cadre d'une levée de fonds à une valorisation post-money de 10,65 milliards de dollars qui fait de Klarna la fintech privée la plus chère d'Europe et la 4e au monde. ​
La levée de fonds était dirigée par Silver Lake, leader mondial dans le domaine des investissements technologiques, avec plus de 60 milliards de dollars d'actifs en gestion combinés parallèlement à GIC – le fonds souverain de Singapour – et aux fonds gérés par BlackRock et HMI Capital. Dans le même temps, Merian Chrysalis, TCV, Northzone et Bonnier ont acquis des actions auprès d'actionnaires existants. Ils rejoindront les actionnaires actuels comme Sequoia Capital, Dragoneer, Permira, Commonwealth Bank of Australia, Bestseller Group et Ant Group pour soutenir la future croissance de Klarna. Ce financement aidera Klarna à poursuivre ses investissements dans son offre de shopping unique, à continuer à étendre sa présence mondiale et à accélérer sa dynamique soutenue sur tous les marchés, surtout aux États-Unis où l'entreprise enregistre une croissance particulièrement rapide et compte déjà plus de 9 millions de consommateurs.
Le caractère unique de l'offre Klarna – qui propose une alternative plus conviviale, plus simple et plus intelligente aux cartes de crédit et un large éventail de services qui permettent une expérience en magasin supérieure – favorise l'adoption rapide et la loyauté du consommateur avec plus de 90 millions de consommateurs dans le monde. Ce, à une époque où les consommateurs se détournent massivement des lignes de crédit permanentes et des expériences en magasin inférieures au profit de services qui répondent mieux à leurs besoins.
L'application direct to consumer de Klarna, qui permet aux utilisateurs d'acheter en ligne dans chaque magasin ou auprès de chaque marque avec des options de paiement différé, connaît un énorme succès à une époque où les consommateurs privilégient la convivialité, la plus-value et le contrôle. L'app enregistre plus de 12 millions d'utilisateurs actifs mensuels dans le monde et 55.000 téléchargements quotidiens – nettement plus que le concurrent le plus proche avec près de trois fois plus de téléchargements l'an dernier. Désormais, l'application permet également aux consommateurs d'établir des listes de leurs articles favoris, d'avoir accès à des réductions uniques, de configurer des notifications de prix et de suivre leurs dépenses et livraisons de manière intelligente. L'application inclut également Vibe, le premier programme de fidélité « Acheter maintenant, payer plus tard » qui récompense les consommateurs qui respectent les délais de paiement afin de stimuler les dépenses responsables. Vibe est actuellement disponible pour les consommateurs américains et sera bientôt lancée sur des marchés supplémentaires.
Dans le contexte actuel d'accélération de la transition vers la vente en ligne et d'évolution des préférences des consommateurs, Klarna enregistre également une nette augmentation de la demande : au premier semestre 2020, plus de 35.000 nouveaux retailers ont rejoint son réseau de plus de 200.000 partenaires, dont Sephora, Groupon, SHEIN, Charlotte Tilbury, Vans, The North Face, Ted Baker, Timberland et Ralph Lauren. Klarna est le partenaire pay later par excellence pour les 100 commerçants américains les mieux notés et proposera bientôt de nouveaux retailers pour la saison la plus chargée en matière d'achats. Une enquête récente auprès des consommateurs menée par McKinsey & Company révèle que plus de 75 % des consommateurs ont essayé de nouvelles marques, de nouveaux magasins ou de nouvelles méthodes d'achat pendant la crise sanitaire et que 82 % de ceux qui ont essayé une nouvelle méthode d'achat en ligne ont l'intention de continuer à l'utiliser au terme de la crise. Cela se reflète dans les excellents résultats opérationnels de Klarna : au premier semestre 2020, le volume et le chiffre d'affaires ont augmenté de 44 % et 36 % sur base annuelle, respectivement à plus de 22 milliards de dollars et 466 millions de dollars.
Sebastian Siemiatkowski, co-founder and CEO of Klarna: "We are at a true inflection point in both retail and finance. The shift to online retail is now truly supercharged and there is a very tangible change in the behaviour of consumers who are now actively seeking services which offer convenience, flexibility and control in how they pay and an overall superior shopping experience. Klarna's unique proposition, consumer preference and global retailer network will prove an excellent platform for further growth. The Klarna team is honoured to welcome such world class investors to support our mission to become the world's favourite way to shop."
Egon Durban, Co-CEO and Managing Partner, and Jonathan Durham, Managing Director, of Silver Lake: "Klarna is one of the most disruptive and promising fintech companies in the world, redefining the ecommerce experience for millions of consumers and global retailers, just as ecommerce growth is accelerating worldwide and rapidly shifting to mobile. Klarna's retail partners benefit from incremental traffic and dramatically improved customer conversion. Consumers love Klarna for its differentiated app-based shopping experience and for their flexible and transparent payment options. We are excited to invest in the company and partner with Sebastian and his talented team at this dynamic time to help accelerate Klarna's remarkable growth and success worldwide."
Mick Hellman, Managing Partner, and Sean Barrett, Partner, of HMI Capital: "Klarna's industry-leading global payments platform has revolutionized ecommerce, providing its more than 90 million delighted consumers with unprecedented ease and flexibility, and its more than 200,000 retail partners with increased revenue. Klarna's rapid growth at scale is evidence of how effectively its disruptive offering is meeting evolving consumer needs during these uncertain times. We are thrilled to continue our partnership with Sebastian and his team and look forward to supporting Klarna in the years ahead."
John Doran, General Partner, TCV: "After emerging as the clear category leader in Europe, Klarna is now seeing incredible momentum in the US market with more than 9 million consumers in the US alone and having signed a large number of blue-chip retailers to its platform. Klarna's payments solutions offer a very compelling value proposition to both merchants and consumers as shown by its remarkable customer stickiness and impressive growth. We have been tracking Klarna's continued execution for some time and are delighted to be able to partner with Sebastian and the entire Klarna team to help support their journey as they continue to serve a very large and rapidly growing global ecommerce market."
Richard Watts, co-manager, Merian Chrysalis Investment Company: "Klarna has been a driving force in revolutionizing the online shopping and payments market. The company has seen a significant increase in usage during the coronavirus pandemic and the US in particular has seen a step change as consumer numbers have grown more than six-fold year on year. Klarna's expansion continues to gain pace and we're delighted to have the opportunity to increase our stake in the business, providing further support as it enters the next stage of growth."
Hans Otterling, Partner, Northzone: "With more than 200,000 retail partners and millions of monthly active users globally, Klarna leadership has proven that they are absolutely world-class in developing a global payment platform that reshaped the future of e-commerce and shopping. Their "buy now, pay later" offering resonates with current customer needs and provides the best offering in a shopping experience. We're excited to continue to be a part of Klarna's development into a global payment market leader across the globe. Sebastian and his team have a deep understanding of the market, and we are impressed by their clarity of vision and speed of execution since we've invested in 2015."
Erik Haegerstrand, CEO of Bonnier Group: "We have followed Klarna closely over several years as a satisfied customer in successful partnerships, during which we have gained a thorough understanding of the true potential of Klarna's unique customer offering. We are very enthusiastic over the opportunity to invest in Klarna and to support Sebastian and his team to grow the business further."
Numis intervient comme agent et conseiller financier exclusif et agent de Klarna.