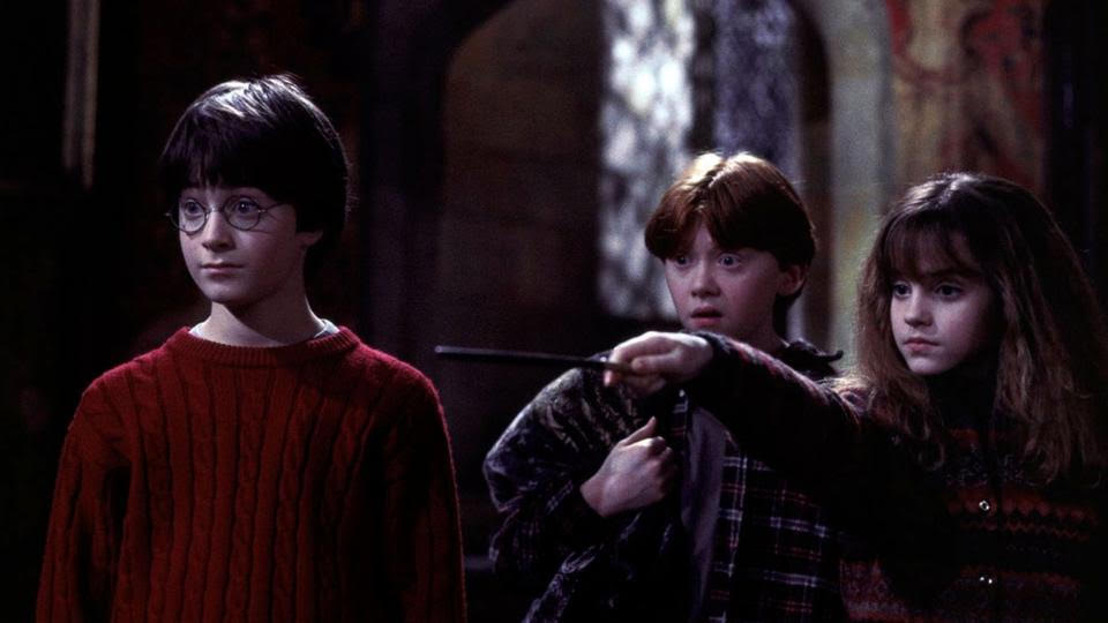 Kinepolis pakt uit met Harry Potter-marathon van 24 uur
Herbeleef de magie van alle Harry Potter-films in één dag
Dinsdag 14 augustus 2018 — In het weekend van 6 en 7 oktober kun je genieten van pure filmmagie bij Kinepolis. Alle acht Harry Potter-films worden na elkaar getoond op het witte doek in Kinepolis Antwerpen en Kinepolis Brussel. Goed voor 24 uur nostalgie!
Op zaterdag 6 oktober trekken fans van J.K. Rowling's magische wereld richting de bioscoop. Kinepolis Antwerpen en Kinepolis Brussel worden namelijk 24 uur lang omgetoverd tot Kinepolis Zweinstein. Enthousiastelingen, nieuwsgierigen én die-hard fans kunnen de volledige Harry Potter-reeks opnieuw beleven op het grote scherm. Per bioscoop staat één zaal volledig in het teken van Zwerkbal, dementors en onzichtbaarheidsmantels.
De Zweinstein Express vertrekt op zaterdag 6 oktober om 9:45. Zondag 7 oktober arriveer je omstreeks 10:10 terug in de dreuzelwereld. Voor de prijs van 49,95 euro krijg je niet enkel alle acht films voorgeschoteld, maar zoals bij een echte marathon voorziet Kinepolis ook bevoorrading.
🕯 Programma 🕯

Harry Potter & The Philosopher's Stone
10:15 - 12:45

Harry Potter & The Chamber of Secrets
13:25 - 16:10

Harry Potter & The Prisoner of Azkaban
16:30 - 18:55

Harry Potter & The Goblet of Fire
20:00 - 22:35
Harry Potter & The Order of The Phoenix
23:00 - 1:20

Harry Potter & The Half-Blood Prince
1:40 - 4:15

Harry Potter & The Deathly Hallows Part 1
4:30 - 6:55

Harry Potter & The Deathly Hallows Part 2
8:00 - 10:10

Tussen elke film is een pauze voorzien.
Over Kinepolis
Kinepolis Group NV ontstond in 1997 uit een fusie van twee familiale bioscoopgroepen, en werd beursgenoteerd in 1998. Kinepolis staat voor een innovatief bioscoopconcept dat als baanbrekend geldt binnen de sector. In Europa telt Kinepolis Group NV 50 bioscopen, verspreid over België, Nederland, Frankrijk, Spanje, Luxemburg, Polen en Zwitserland. De Groep is ook actief in filmdistributie, eventorganisatie, schermreclame en vastgoedbeheer. Sinds de overname van de Canadese bioscoopgroep 'Landmark Cinemas' in december 2017, heeft Kinepolis Group vandaag 93 bioscoopcomplexen in haar portefeuille (waarvan 43 in eigendom), goed voor 814 schermen en meer dan 180.000 zitplaatsen. Inclusief de overgenomen Canadese organisatie, kan Kinepolis nu rekenen op 3.750 medewerkers om miljoenen bioscoopbezoekers een onvergetelijke filmbeleving te bezorgen.
Charlotte Marron
Walkie Talkie NV
Charlotte Marron
Walkie Talkie NV
Marie Lemaître
Walkie Talkie NV
Marie Lemaître
Walkie Talkie NV