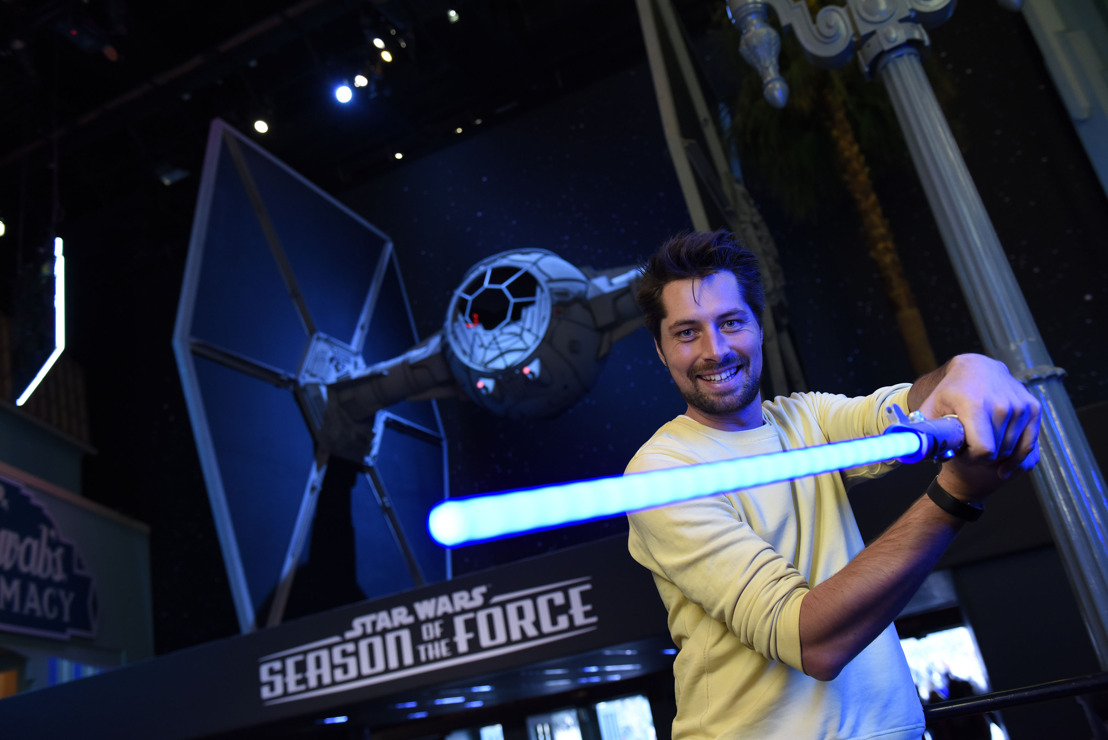 Het Star Wars-seizoen is back in full force bij Disneyland® Paris!
'SEASON OF THE FORCE' t/m 25 maart 2018
Maandag 29 januari 2018 — Altijd al eens in het tv-scherm willen duiken zodat je jezelf midden in een Star Wars-film bevindt? 'SEASON OF THE FORCE' is back in full force bij Disneyland Paris met niet minder dan 8 intergalactische ervaringen die je de held van de iconische saga maken.
Dit weekend was meteen ook de officiële start van de tweede editie van 'SEASON OF THE FORCE'. Niemand minder dan Belgische kleppers Loïc Nottet en voormalig 'De Mol'-kandidaat Gilles van Bouwel waren aanwezig om het intergalactische seizoen in Disneyland® Paris feestelijk in te zetten.
De heren werden volledig ondergedompeld in Star Wars-sfeer en konden genieten van verschillende shows: Star Wars: A Galactic Celebration, Star Wars: A Galaxy Far, Far Away en The First Order March.
Tijdens Star Wars: A Galactic Celebration,maken de legendarische personages van de Empire, the First Order en de Resistance hun opwachting. Een adembenemende geluid- en lichtshow waarin de helden van de saga gezegevierd worden.
Het was een avontuurlijk weekend voor de twee padawans. Ze kwamen oog in oog te staan met Darth Vader en de Stormtroopers, beleefden lichtsnelheid in de Hyperspace Mountain, en gingen op een epische expeditie vol sensaties tijdens de Star Tours: The Adventures Continue. Last but not least genoten ze met volle teugen van de sprankelende show in het Disneyland Park: Disney Illuminations.
Wie beter dan échte Star Wars-fans om een Star Wars-expo in leven te blazen? De Franse fanclub 501e Légion creëerde een exclusieve tentoonstelling van ruimteschepen geïnspireerd door de Star Wars-saga. Dé ideale afsluiter van een avontuurlijke dag voor Loic en Gilles!
Tijdens 'SEASON OF THE FORCE' werden de Belgische beroemdheden meegenomen op tal van avonturen naar een galaxy far, far away. Ze klommen in de Millennium Falcon, hadden een fotomoment met een TIE Fighter en genoten van een héérlijk Star Wars-themed dinner.

The Force was strong with them!
Wil je ook beloven van je eigenStar Wars avontuur? Ontdek SEASON OF THE FORCE t/m 25 maart 2018 in beide Disney® Parken.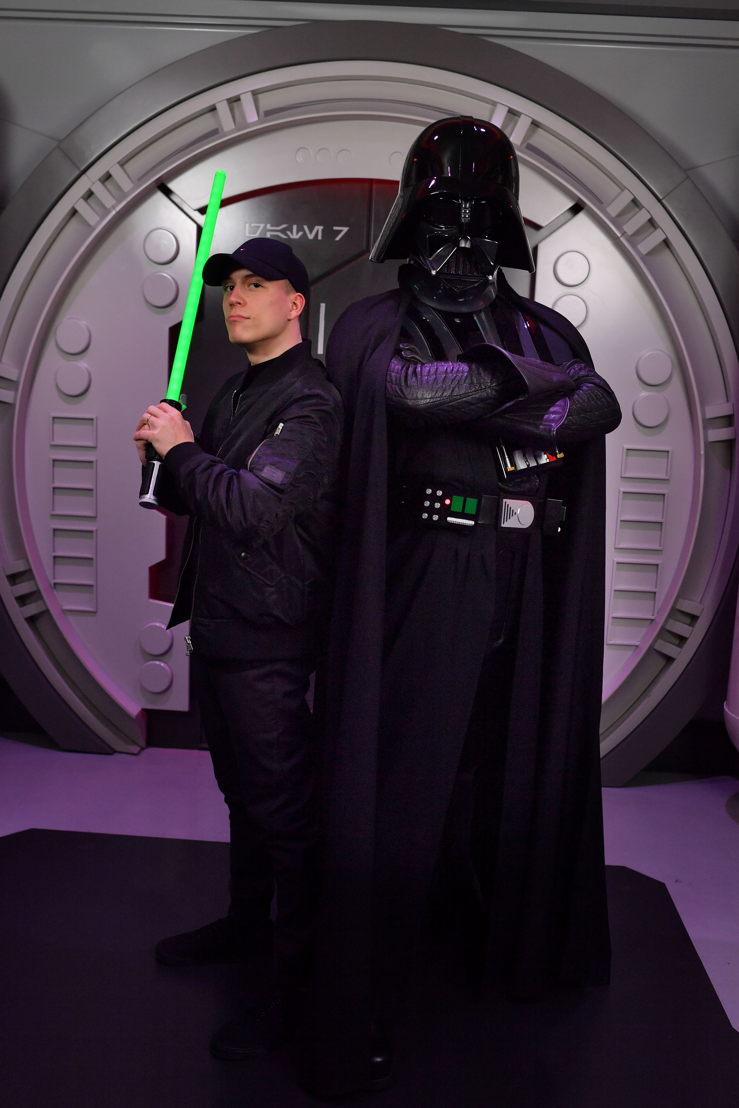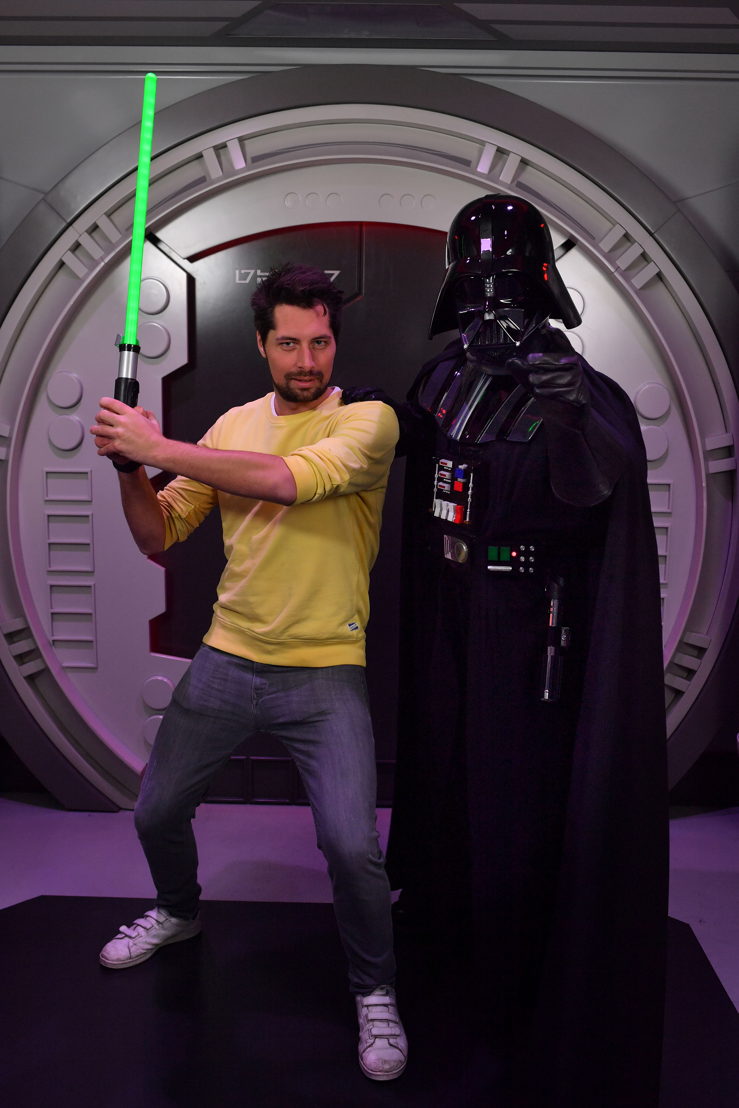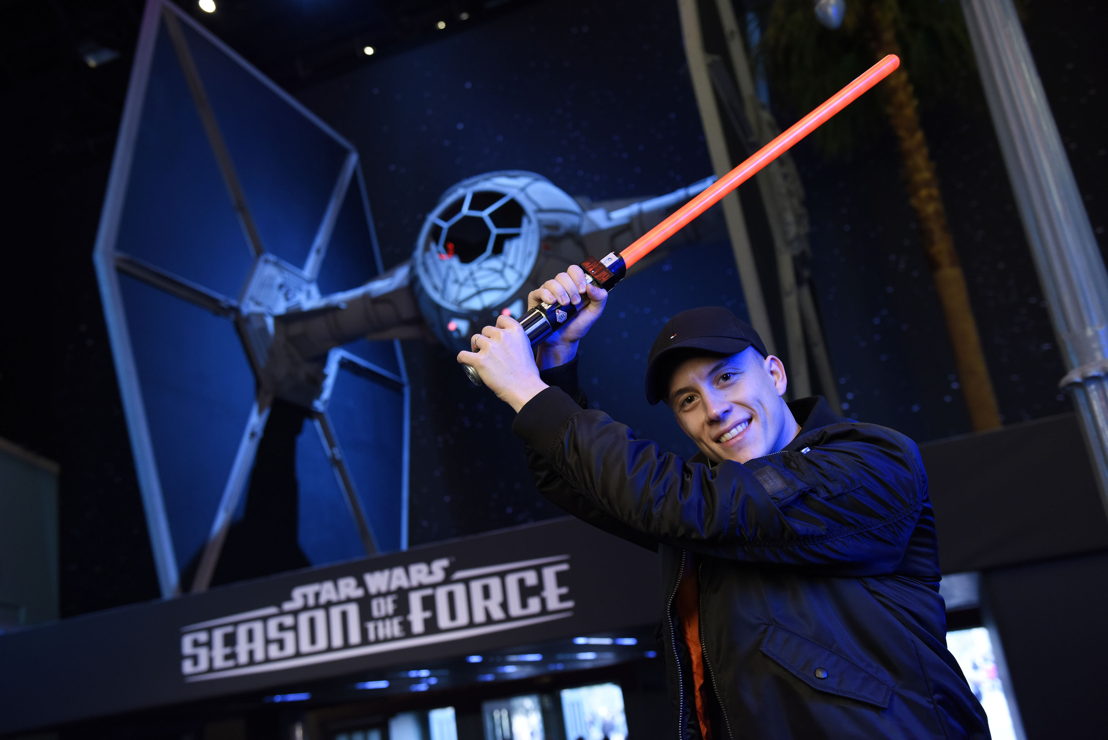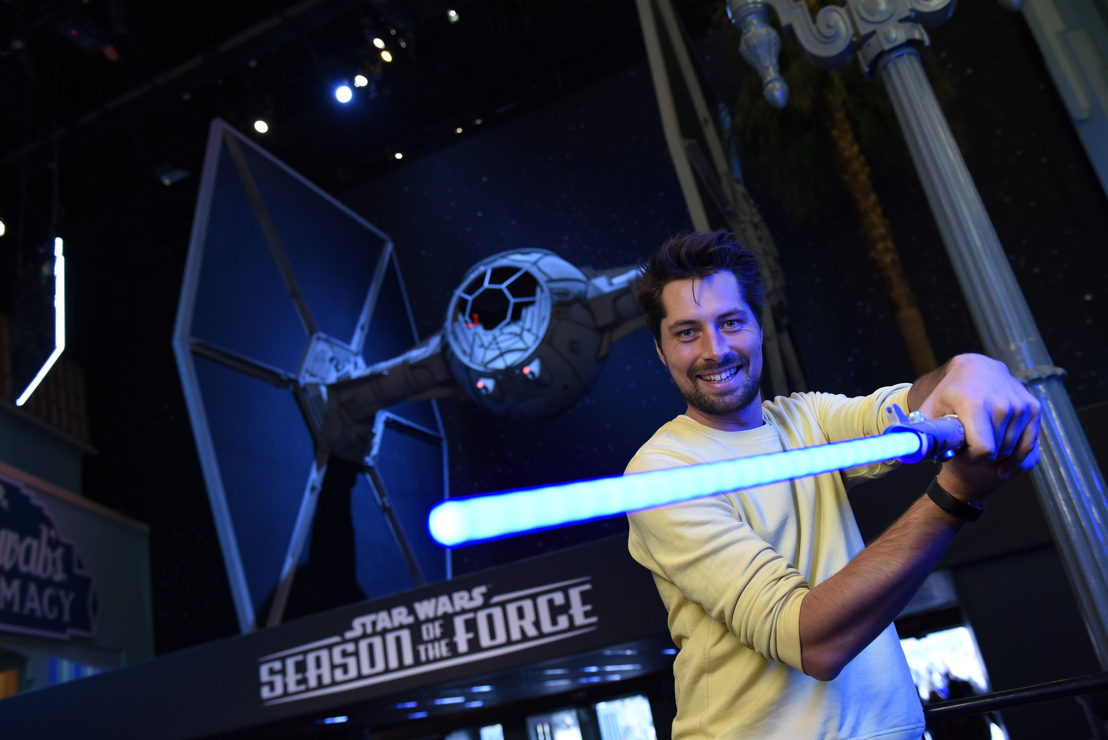 Contacteer ons
Maureen Richard
Walkie Talkie NV
Maureen Richard
Walkie Talkie NV