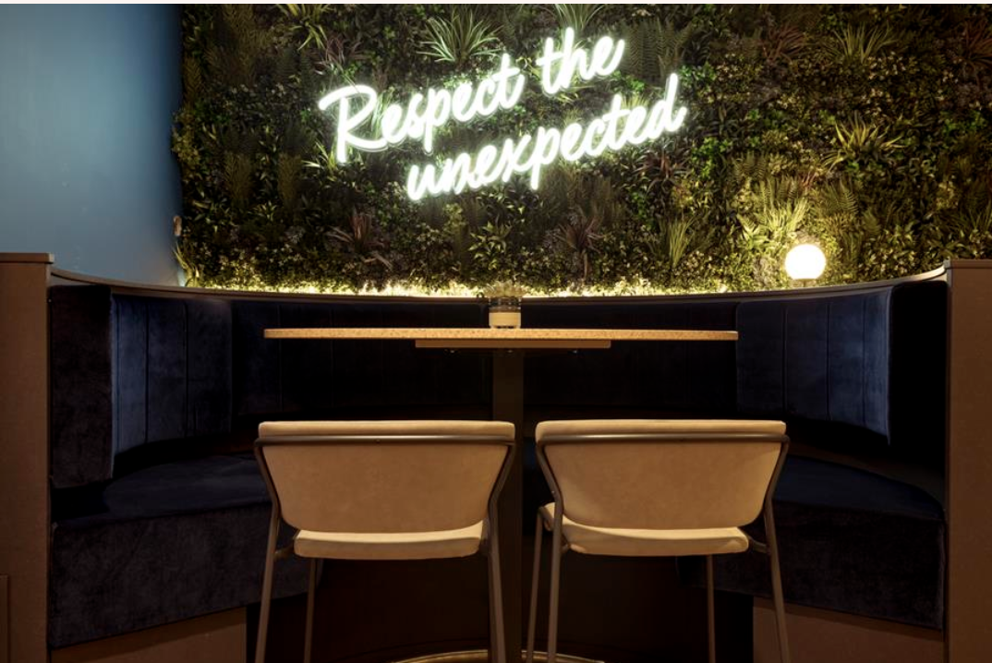 Have you heard? Qbic Hotels is coming to Brussels
Qbic Hotel Brussels has just opened its doors in trendy Ixelles. Business travelers, families or locals will love the newest place in the city – a unique setting for dining, working, relaxing or hanging out and of course simply enjoying a good night's sleep. Between the bustling nightlife of Flagey and Avenue Louise, the latest Qbic location is the perfect base to explore everything Brussels has to offer. Breeze through check-in using one of the iPads or let the Qbic staff welcome you to this quirky lifestyle hotel. Take a seat on one of the swings and don't forget to take a selfie in the large round mirror above you. Click, post, like & share!
"We've invested time, passion and all our energy to make Qbic Brussels just right for today's modern travellers. If you are bored with old style conventional hotels, then Qbic could be just what you are looking for: beautiful, sustainably built, affordable and the comfiest room you can find in the city. Qbic is genuinely a unique addition to Brussels"- Bert Vandewaetere, general manager van Qbic Hotel Brussels.
Qbic is much more than just a hotel though. The 148 unique rooms are built around the 'Qbi', a sustainable design that is present in every Mini, Cosy, Fun or Fancy room. Relax on the handmade organic mattresses and wake up to a reviving, yet water saving walk-in smart shower and 'Stop the Water While Using Me' luxury organic toiletries. The bedhead of each Qbi is brightened up with a cartoon images of either Tintin's and Nero's adventures.
On every floor you can take a break at The Galley. Make yourself a proper tea or freshly ground coffee. We source our products wherever possible locally and our coffee is no exception - from local independent roastery, Parlor Coffee.
If you are looking for a great place to hang out then head to Motley, Qbic's bar and restaurant. Here you'll find plenty of cozy seating and hideaway booths, as well as an impressive bar, a variety of boardgames and even a shuffleboard. Enjoy a mouthwatering array of sharing boards, hot pots with locally supplied meat by Dierendonck and sweet treats with chocolates by Fréderic Blondeel, as well as the famous Breakfast For Champions, all made from locally sourced ingredients.
If you want an alternative way to wind down, why not try our intimate private cinema or let off some steam in our eco-friendly gym with powerless equipment (from januari 2020 onwards).