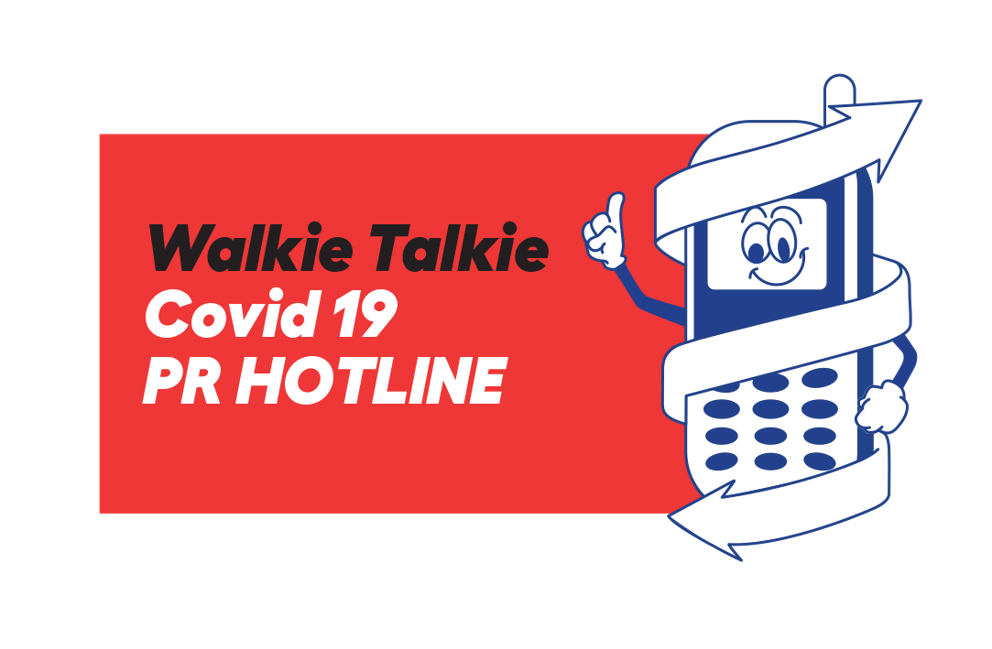 Covid19 PR hotline
Struggling with your lifestyle PR efforts during this crisis?
Walkie Talkie is all ears on our free Covid19 PR hotline!
Are you in need of a sparring partner to get advice on your press and influencer relations during these challenging times? Get in touch with us and we'll see where we can help so you can get cracking right away!
Follow this link for more info.
Feel free to make an appointment for a call via +32 (0)9 391 60 63 or via [email protected].