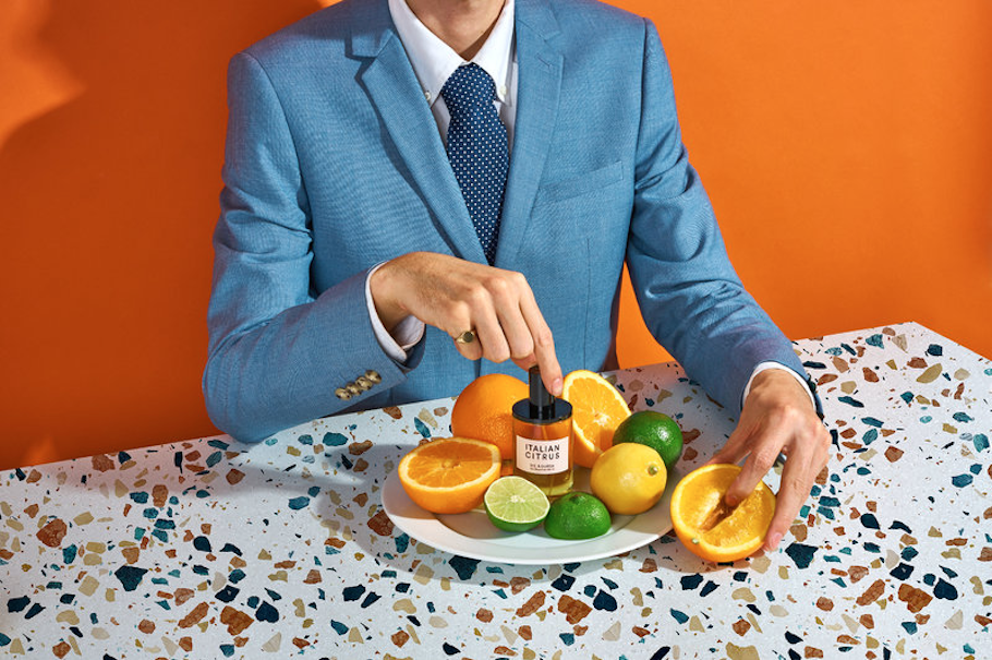 Brand-new design & creativity festival Us by Night will change the way you think about design events
Last year renowned 3D designer Rizon Parein brought design festival OFFF to Belgium in a magical "night version". The combination of the bustling nightmarket and over 40 international inspiring speakers in an industrial venue covered in a neon glow provided a fantastic energy!
This november (23, 24 and 25) Antwerp will again set the stage for the international mecca for design and creativity, bigger, better, faster, stronger! More video, arcade games, table tennis, (art)-interventions and 60 speakers spread over three stages. Want to hear talks from the studio behind Miley Cyrus's stage design or Major Lazer's graphic designer? Then grab yourself a ticket for Us by Night!
Curated for the hungry!

The first edition was a massive hit! Magazine Computer Arts did not beat around the bush: "We've been to our fair share of design events here at Computer Arts, but none quite like this."
Curator Rizon Parein can't wait for the second edition: "We got such enthusiastic feedback about the By Night concept, that we knew we had tapped into something big. From this year, we are setting the bar even higher under the name Us by Night!"
At the end of November, you can once again enjoy the crème de la crème of the design world in Antwerp for three nights. Over 60 top names will discuss the latest trends in graphic design, motion design and art in inspirational keynotes. This year, the line-up also includes sound designers, comedians, animators and graffiti artists.
And that's not all! Besides keynotes, there is also a vibrant night market with arcade games, table tennis, demos, tattoo shops, installations, live paintings, surprising live acts, book stalls and an array of food stalls featuring the best local street food! In addition, Us by Night will once again put young design studios and creative entrepreneurs in the spotlight with the Living Room stage. At the Tutorial stage you'll learn from the best in the business! If you have a question, do pop by!
"We want to set the trend for design lovers and professionals, but in particular we want to invite interested people from outside the scene to enter this inspiring creative world," says Parein.
A line-up to feast on
"With living legends in the scene, including Neville Brody, Aaron Duffy, Mode2, Jonathan Zawada and James Veitch, to name but a few, we have managed to secure even more diverse names for our second edition," Parein explains.
Aaron Duffy came up with the incredibly popular video for 'The Writing's on the Wall' from OK GO. Hugo & Marie already worked for the likes of Stella McCartney, Hermès and Rihanna, and you will definitely have heard of Echolab, because they did the signature sound design for successful films and series including Gravity, Interstellar, Game Of Thrones and Narcos. You might know comedian James Veitch from his TED talk on spam that went viral in 2015?
Brand heavyweights are also returning to the event, including José Cabaco, the mastermind behind the ADIDAS Brooklyn Creator Farm, and Mirko Borsche, the man behind various Nike campaigns. Nike and ADIDAS at one festival? That promises to be a lively mix! Every evening, the famous festival Playground from Amsterdam, known for film & animation, will join the line-up.
A night out with a twist

Like last year, Us by Night takes place every day from 4pm to midnight.
What does the ideal Us by Night evening involve? "You can see it as a night out with a twist," says Parein. "You listen to a keynote speaker, gawk at the live paintings or gigantic LED walls, and meet international artists that you only know from Instagram! Do you fancy a tasty bite to eat, or want to get a tattoo from a famous tattoo artist? Or are you up for a game of table tennis, with bat in one hand and a falafel sandwich in the other, before going to listen to the Living Room stage?" In short, Us by Night is for everyone that wants to learn or be inspired by creativity, or do something creative themselves. Curated for the hungry.
The festival is also cheaper than most events of its type. A combi ticket costs €130.
Practical:
Us by Night
23, 24, 25 november 2017
Venue:
Parkloods
Damplein 2
2000 Antwerp

16:00 doors
17:00 start keynote speakers
00:00 end
Tickets:
Student 3 day combiticket: € 95
Regular 3 day combiticket: € 130

www.usbynight.be
https://www.instagram.com/usbynightfest/
https://www.facebook.com/usbynightfest
https://twitter.com/usbynightfest
For more info, images or interviews, please contact:
Marie Lemaître
[email protected]
0032 494 92 21 52