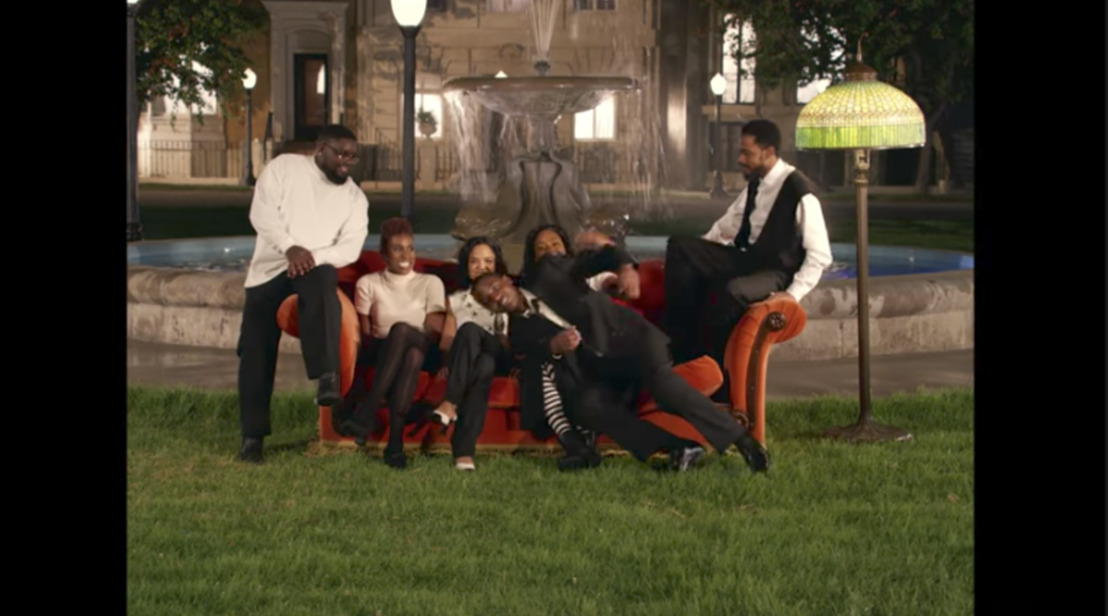 Belgisch productiehuis Caviar maakt controversiële videoclip 'Moonlight' van Jay-Z
Mercredi 16 août 2017 — De videoclip bij de track "Moonlight" van Jay-Z's nieuwe album 4:44 is meteen een binnenkopper. De bijna shot voor shot remake van een aflevering van Friends met uitsluitend zwarte acteurs stelt duidelijk het gebrek aan diversiteit in Hollywood aan de kaak.
Belgisch productiehuis Caviar verzorgde de productie. De clip werd gedraaid in LA en Alan Yang (o.a. gekend van Master of None) nam de regie op zich. Dit is zijn eerste music video.
Yang koos de aflevering "The one Where No One's Ready" voor zijn parodie en castte Jerrod Carmichael, Issa Rae, Tiffany Haddish, Lakeith Stanfield, Lil Rel, en Tessa Thompson als respectievelijk Ross, Rachel, Phoebe, Chandler, Joey en Monica.
Kim Dellara, EP bij Caviar LA over het voorrecht om de clip te mogen maken: "We are huge fans of Jay-Z here at Caviar, so it was really an honor to be part of his latest project. Every visual off this record has been groundbreaking and it's a privilege that we were included in such a monumental and important project. We are so proud of Alan, he found such a unique and poignant way to tap into the story of "Moonlight" and create such a unique visual!"
Klik hier om de video te bekijken: https://www.youtube.com/watch?v=FCSh48OlvMo
Voor meer info, beelden of interviews gelieve contact op te nemen met:
Marie Lemaitre
marie@talkie.be
0494 92 21 52
OVER CAVIAR
Caviar is een bekroond productiehuis met zetels in Brussel, Mechelen, Los Angeles, Parijs, Londen, Amsterdam en Madrid. Met hun langspeelfilms en prestige fictiereeksen, commercials, music videos, webseries en digitale content, is het huis één van de leiders in de Belgische filmproductie. Caviar wil kwaliteit maken die inspireert, entertaint en intrigeert in eigen land en daarbuiten, met jong talent en met ervaren regisseurs en schrijvers.
www.caviar.tv