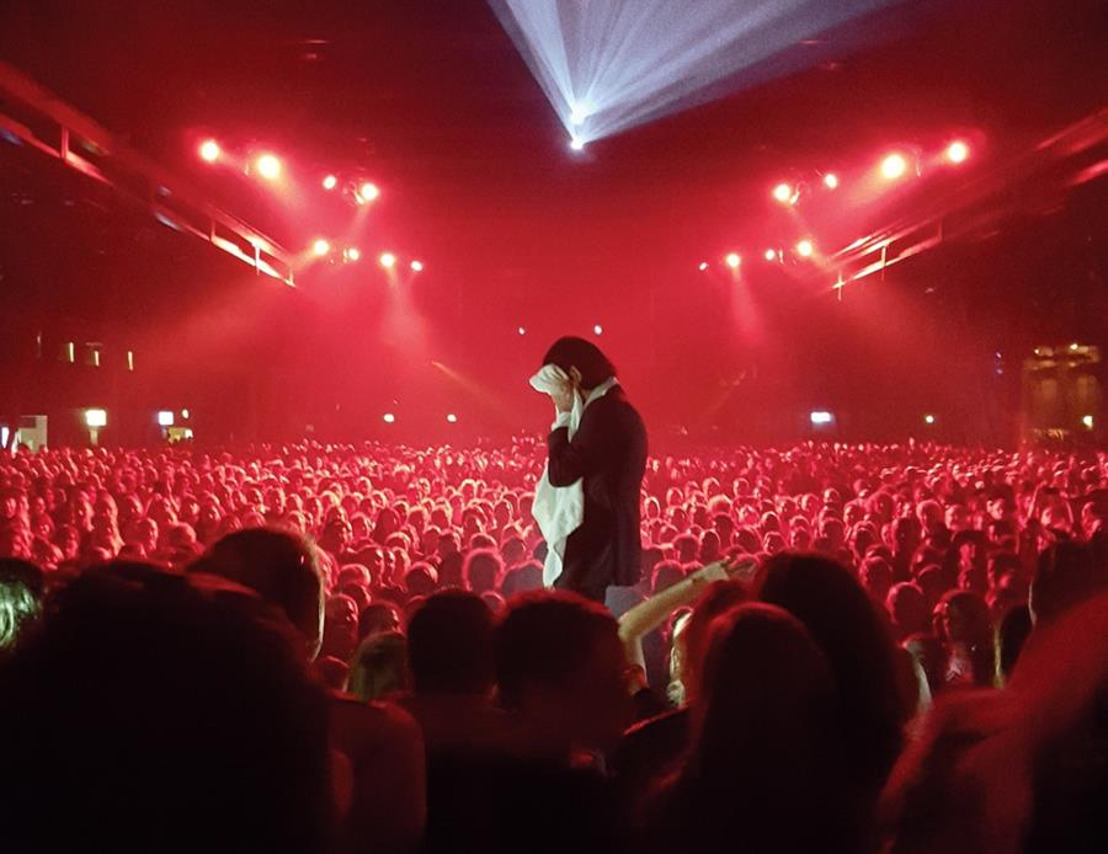 Beleef de muziek van Nick Cave and the Bad Seeds vanop de eerste rij
Unieke vertoning van concertfilm Distant Sky in de bioscoop
Vrijdag 16 maart 2018 — Nick Cave and the Bad Seeds zet hun impressionant muzikaal oeuvre dit voorjaar nogmaals in de kijker met de concertfilm Distant Sky. Fans van de band kunnen de sfeer van een Nick Cave and the Bad Seeds-concert éénmalig tijdens de paasvakantie vanop de eerste rij (her)beleven.
Op donderdag 12 april wordt de concertfilm Distant Sky voor één avond op het grote scherm getoond. De film legt een triomfantelijk live concert -opgenomen in de Royal Arena in Kopenahagen in oktober 2017- van Nick Cave and the Bad Seeds vast. Diezelfde maand stonden ze ook voor een uitverkocht sportpaleis. De concertfilm wordt diezelfde datum wereldwijd vertoond in verschillende bioscoopzalen, zo kunnen muziekliefhebbers overal ter wereld samen genieten van dit iconisch muziekmoment.
"Vreugdevol en onverwacht triomfantelijk!"
The Guardian
Stilte voor de storm
Na drie jaar stilte rond de Nick Cave and the Bad Seeds barstte de populariteit van de band in 2017 terug uit zijn voegen met de album release Skeleton Tree én de bijhorende wereldtournee. De band trapte de tour af in Australië en ging daarna verder naar de Verenigde Staten om uiteindelijk af te sluiten in Europa. Het concert in Kopenhagen werd op de gevoelige plaat vereeuwigd door succesvolle cineast David Barnard, die op een integere manier de hernieuwde relatie tussen de band en hun fans in beeld brengt. Tijdens de concertfilm kun je genieten van hun gebruikelijke muzikale repertoire alsook van onbekende deuntjes van hun nieuwe album. Deze combinatie ontlokte een extatische reactie bij fans én critici. Een must-see!